Undergraduate Admissions Application Fee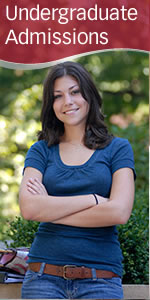 Thank you for submitting your undergraduate application for admissions. We have made it possible for you to pay your application fee by credit card (Visa, MasterCard or Discover) or by e-check. Once your application fee is paid we can continue processing your application.
Please click on "Application Fees" to proceed with the application process.