Hawk Rock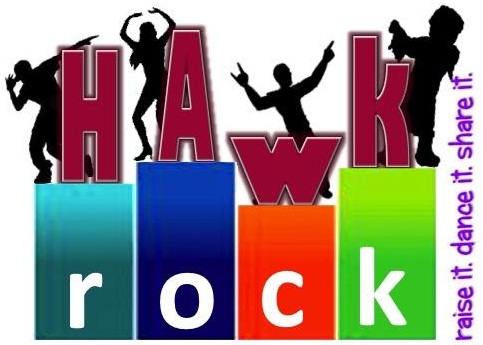 Hawk Rock Dance-a-thon
The Hawk Rock's third annual dance-a-thon will be held Saturday, November 8, 2014 at IUP's Memorial Field House.
This 12-hour event is packed with activities, dancing, and games. Opening remarks from President Driscoll will be at 10:00 a.m. Closing remarks from beneficiaries will be at 10:00 p.m. The purpose of Hawk Rock is to spread awareness of the issue of hunger and homelessness in Indiana. Funds and goods benefit ICCAP, Family Promise of Indiana County, and Community Kitchen of Indiana County.
Visit us at Dance-a-thon and friend us on Facebook, follow us on Twitter, and view our videos.